Minister for Further & Higher Education, Research, Innovation & Science, Simon Harris visited our site at the Coonagh Campus, TUS.
The Coonagh Campus will create a centre of excellence for manufacturing and other engineering activities in the region. The €24 million facility will allow for the expansion of technical workshop spaces, teaching spaces and social learning spaces and is expected to open in January 2024.
The increased space will provide students with new workshops, laboratories and research facilities. It will also provide space for manufacturing engineering, other engineering activities and apprenticeship programmes.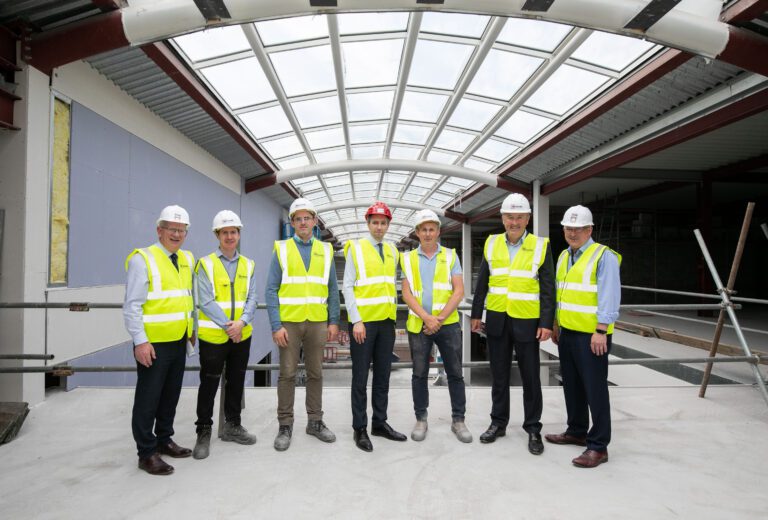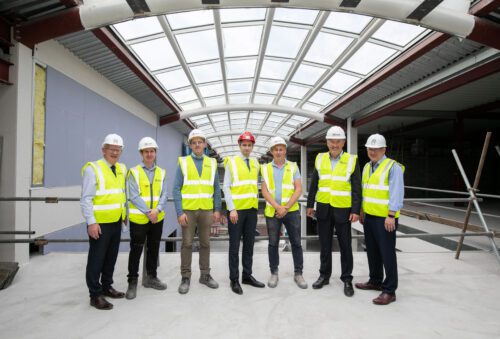 Pictured: Professor Vincent Cunnane (President, TUS), Trevor Cavanagh (Regional Director Monami), Brendan Burke (Project Manager Monami), Minister for Further and Higher Education, Research, Innovation and Science Simon Harris, Damien O'Neill (Project Manager Monami), Bryan Quille (Director Monami) and Jimmy Browne (Vice President Campus Services & Capital Development TUS)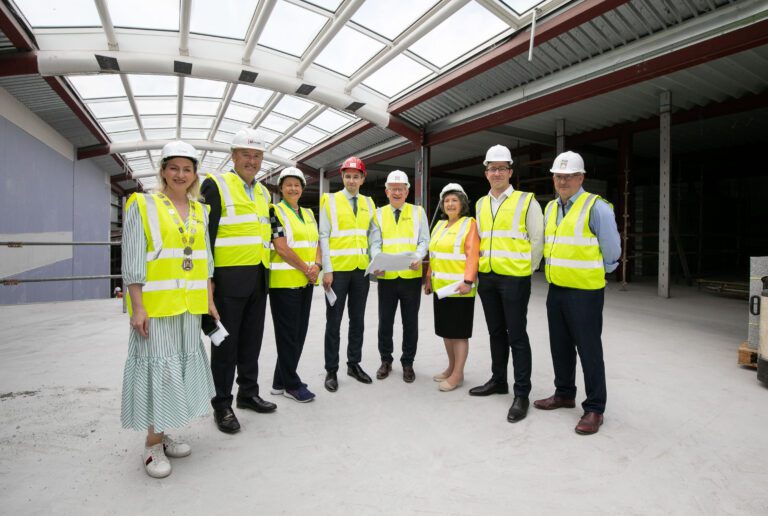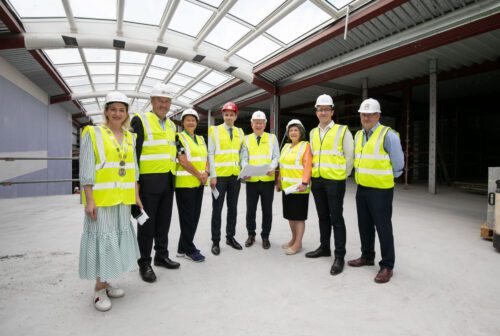 Pictured: Cllr. Olivia O'Sullivan, Bryan Quille (Director Monami), Dr. Maria Kyne (Dean of the Faculty of Engineering and the Built Environment TUS), Minister for Further and Higher Education, Research, Innovation and Science Simon Harris, Professor Vincent Cunnane (President, TUS), Josephine Feehily (TUS Governing Body Chair), Ciaran McCaffrey (HEA) and Jimmy Browne (Vice President Campus Services & Capital Development TUS)
https://www.instagram.com/reel/Ctl6sNIqRm5/?igshid=MTc4MmM1YmI2Ng==